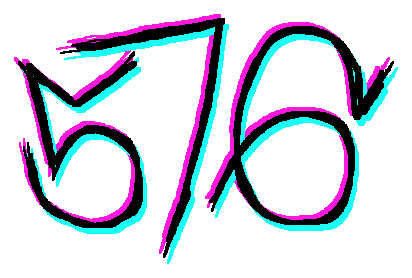 576 is a compilation DVD of my YouTube videos from 2005-2016 along with a few unreleased and brand new videos made specifically for this release during MagFest 2016.
In 2012, I uploaded a video of a Wii game and called it "WRECK-IT RALPH - Full Movie Part 1/15" -- Disney didn't think this joke was very funny. They filed a copyright takedown that deleted the entire channel and all of my videos were gone. Thanks to an extremely awesome fan (I love you, Ricky) I was able to recover most of those videos and create this DVD.
Making this DVD was as cathartic as it was selfish. I wanted a physical thing to hold in my hand that proves I made something after suffering from the cruel realities of the digital age. Putting this out was a cautinary tale to myself and anyone that would listen: for the love of god, please put all your old work on an external harddrive. You may piss off the wrong corporation, or maybe the website you use shuts down out of nowhere. Either way, just make sure you have copies of your work before dangling it infront of aligators.
DVD Contents:
-Dexter Closes a Door for About 9 Minutes, The Retrospective
-Otakon 2012: ANIME EXTRAVAGANZA
-Otakon 2014: ANIME TIDAL WAVE
-Bronycon 2012: HOOFWERKIN'
-Super Mario Bros. 3 Let's Play
-A Brief Recollection of KNARKLES
-Did You Know? Skullgirls!
-Christmas 2013 Bumper
-Serious Santa Sam
-The Professional Skater ROBERT HOMBRE Collection
-Skeletor 2012
-The Legend is True!
-Killing Floor puts a Donk on It
-L4D2 Christmas
-Coach the Movie
-Rochelle's Announcement
-Coach the Movie 2
-THE FULL UNCUT WRECK-IT RALPH MOVIE IN ITS ENTIRETY
-…and plenty more!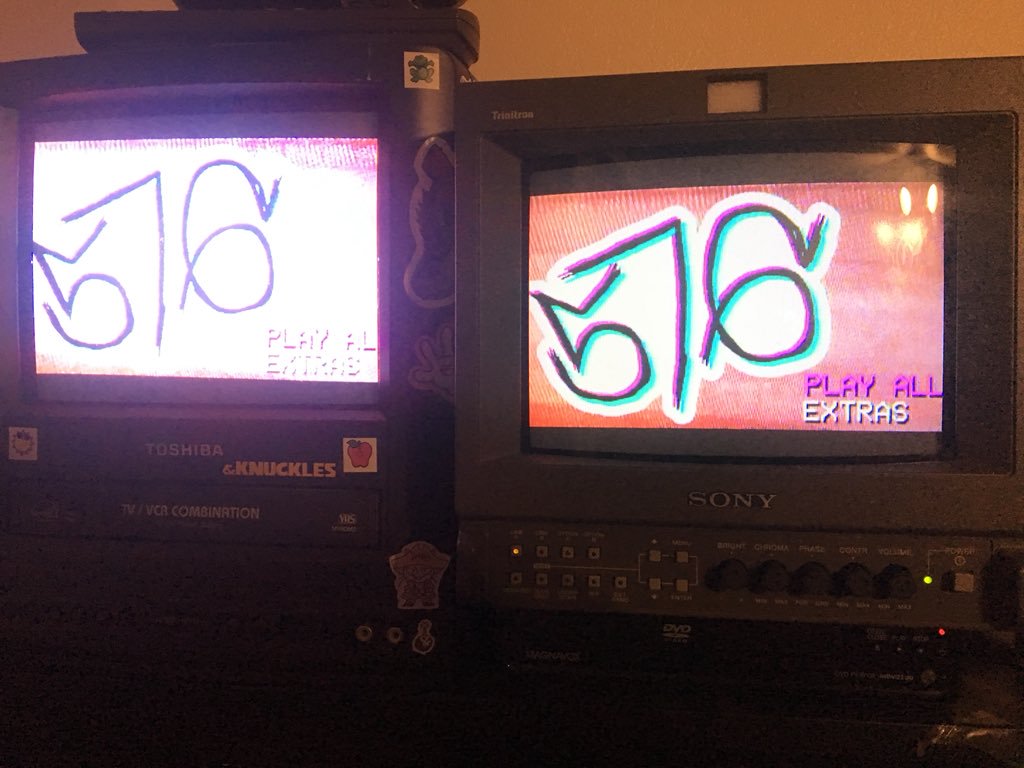 I think the first time I saw this DVD menu I cried.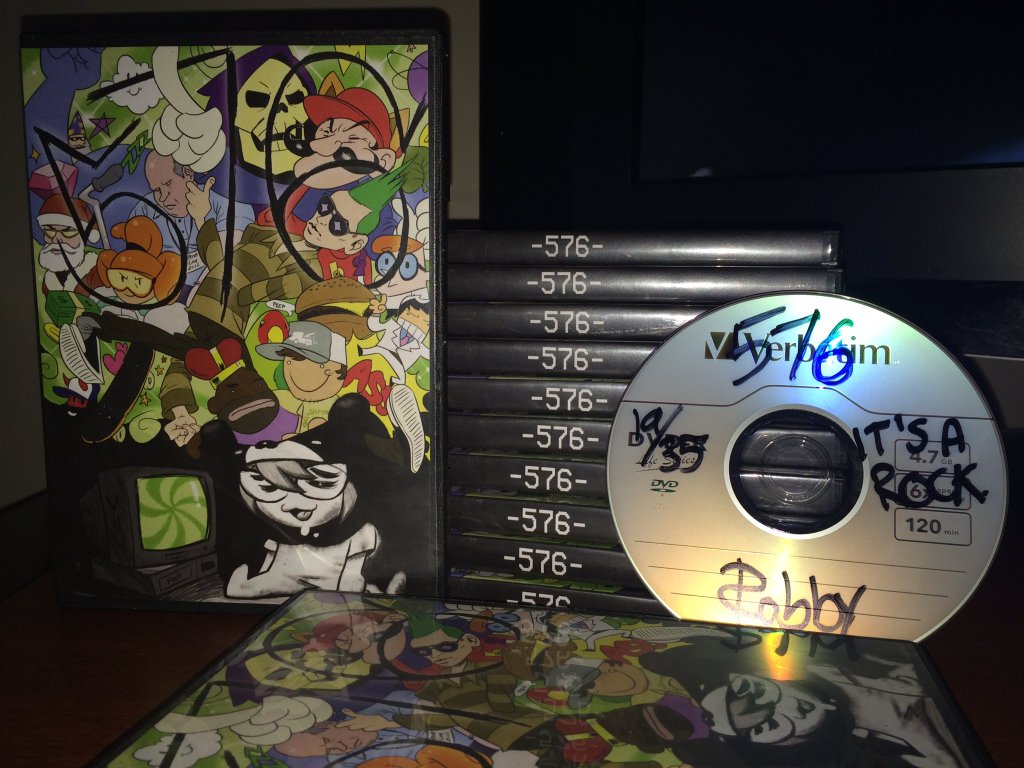 Additional Trailers/Videos
576 AVAILABLE FOR PREORDER
The ROBERT HOMBRE Collection TEASER
Original 576 Trailer
packin preorders and talkin smack
???
People Who Helped
Angus McLeod did the cover art for this DVD -- which is absolutely outstanding. I was always an enormous fan of their work so it was an honor to work with them on my passion project.
For Coach the Movie 2, I really wanted a heavy EDM Sampling Masters-esque remix of Powerhouse. I got in touch with Maya from HELLSTAR PLUS to whip me up something and she blew me away with what she came up with. Maya also made the original website for 576, which I'm incredibly grateful for. (You can check out the old website here!)
Additionally, my good friends Dev and Cube helped with some of the graphics from Coach the Movie 2.
Speaking of Dev, him and Mar made the Did You Know? Skullgirls! video, which winded up getting the actual Did You Know? Gaming channel a bunch of emails asking about it -- Sorry, Shane.
Bronycon 2012 was a blast, and I kind of pawned off making a video for it onto Iris Jay, who did a way more amazing video than I ever could do. I never actually, like, properly apologized for the awful cinematography for that video, so consider this legally binding text an IOU for Iris.
Ricky Romero made this DVD possible. He was the one who saved all my videos before they were taken down. Absolute god damned legend. I cannot thank him enough. Thanks again, Ricky. Thank you! Thanks, Ricky! Ricky, thank you!
Meeks helped with a lot of the graphic design for the DVD in general, and drew this really cute ROBERT HOMBRE Shenron that I use for my icons to this day.
Theres a fun "Special Thanks" segment in the credits of the DVD, but just incase -- thanks for your inspiration and support to everyone who helped me create my dumb little videos.