FREAKSERVER presents...
SPACE JAM
A WEEKEND LONG SPACEJAM THEMED EVENT
JULY 16th - JULY 19th

Join us on FREAKSERVER at freak.tf2.host
"connect freak.tf2.host" in TF2 console
The event is now OVER! Click here to see the results!
Inspired by the new hit movie Space Jam: A New Legacy, we here at FREAKSERVER reached out to our close friends at Warner Bros. and asked if we could do an engaging and fun cross-promotion collaboration. Surprising nobody, they attempted to sue us, so before our court date we decided to run it anyway!

In our various emails to Ann Sarnoff, current CEO of Warner Bros. Entertainment Inc., we begged her to give us a shot in promoting the new hit movie Space Jam: A New Legacy. After the 43rd email, we decided to throw some awesome loadouts together and prove to them we mean business! They must have heard our cries, because we finally got a response! It was something about ceasing or desisting or whatever - we don't really talk 'law' - but they seemed really excited to get these items to the people!
During the event's duration, we'll be keeping our eyes on the court and tracking your statistics so we can give away some awesome in-game items! These are items that can be used on any server, so make sure you're available for trade so you can get a hold of these beauties!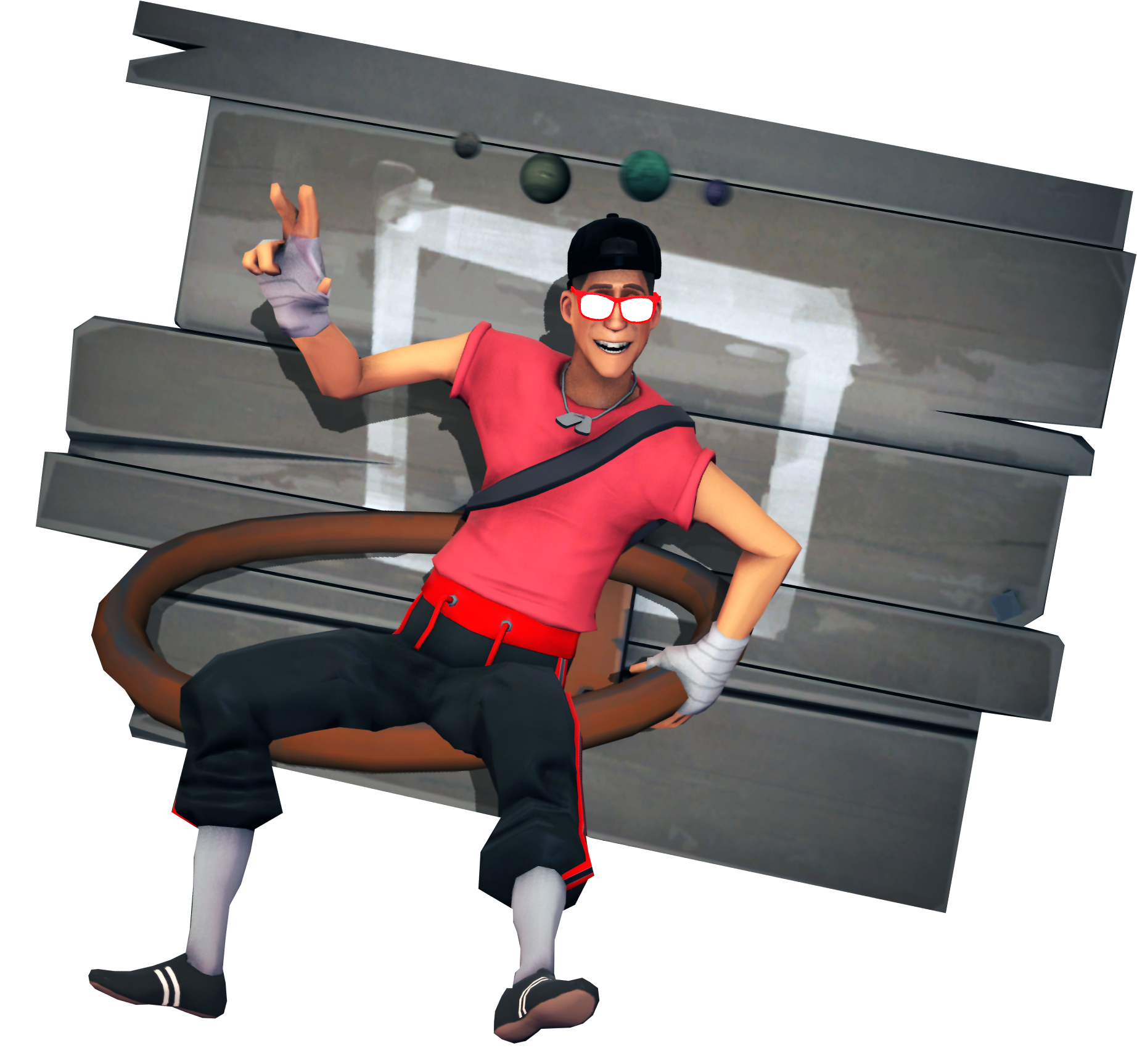 "Perhaps I can be of some assistance!"

Be the Lebron James you always wanted to be with this full all-class cosmetic loadout!

Featuring the ever fashionable GrayBanns and oh-so-comfy Breakneck Baggies, you'll be tearing up the court and breaking ankles in no time!

To top it all off, you'll get an Unusual Rotation Sensation with Orbiting Planets so you can dunk all over the multiverse! Who knows? You might even meet [FAMOUS CARTOON CHARACTER REDACTED FOR LEGAL REASONS]!

To grab the Tune Squad Teamster, we're gonna be looking for the player who scores the most melee kills over the event's duration! Soften em' up and finish em' off (please rewrite this line before publishing - editor). Everything is fair game, though we're nerfing the amount of points you get with some specific weapons - sorry, Spy mains!
If you want to learn more about how the point accumulation will work, click here!




If you want to wear something that really brings out your inner creep (or your inner basketball demon), then you'd be hard-pressed to find something that represents it better than the Menace from Moron Mountain!
Make people want to divert their walking paths away from you by slapping on the intrusively Impish Ears, and a chilling, wet(?) gaze from a pair of BINOCULUS!!
The real star of this show is the Strange Handsome Devil which will track your kills and make you really inherit the role of Villain.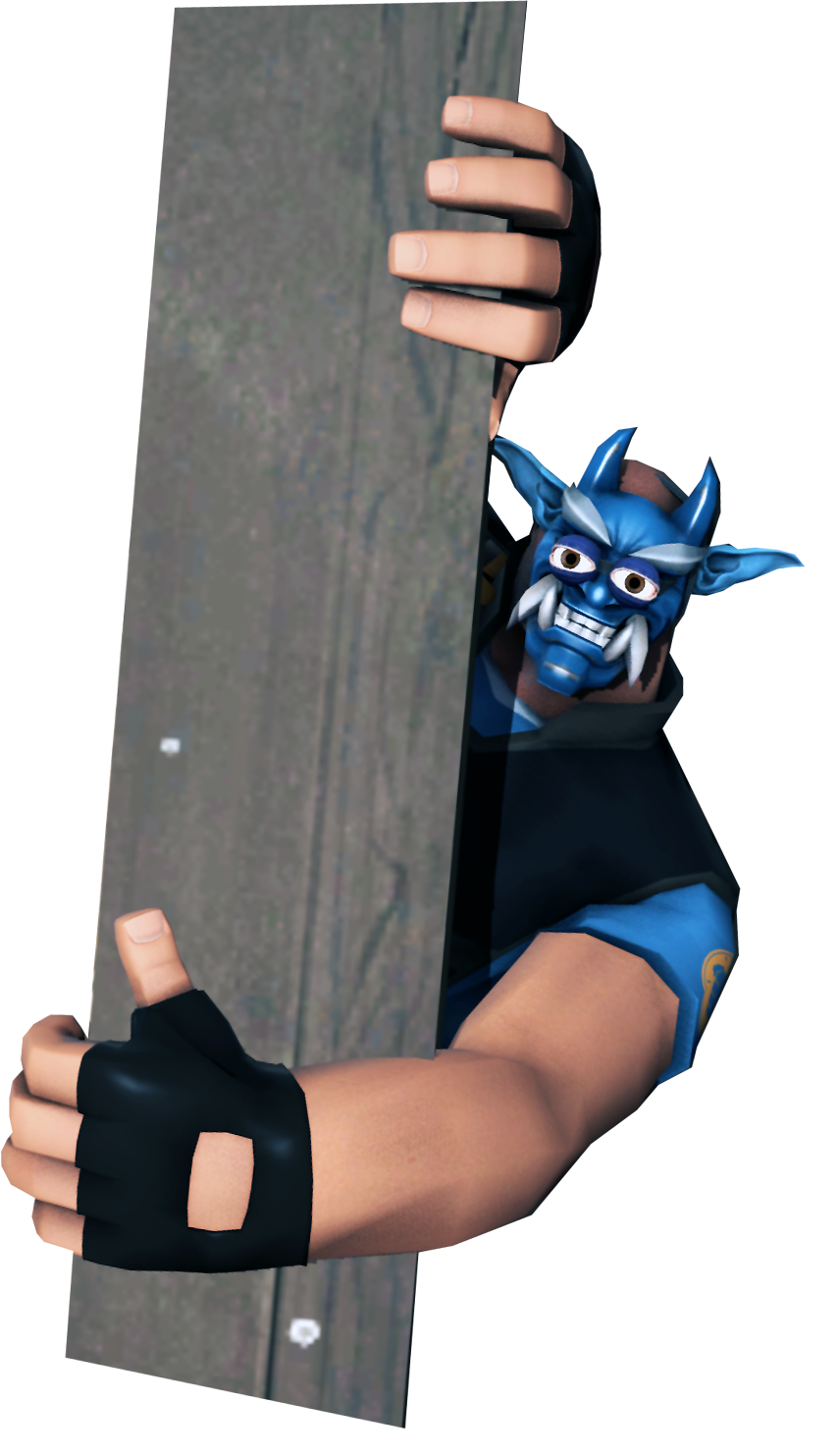 "Hey little pig... Boo!"

We've got 4 variations of this loadout, each with MYSTERIOUS AND SECRET objectives. What do you have to do if you wanna earn those? PLAY ON FREAKSERVER! And be sure to vary your gameplay styles,'cause you have no idea what we we're keeping track of (hint: you haven't been completely honest on your taxes recently, have you)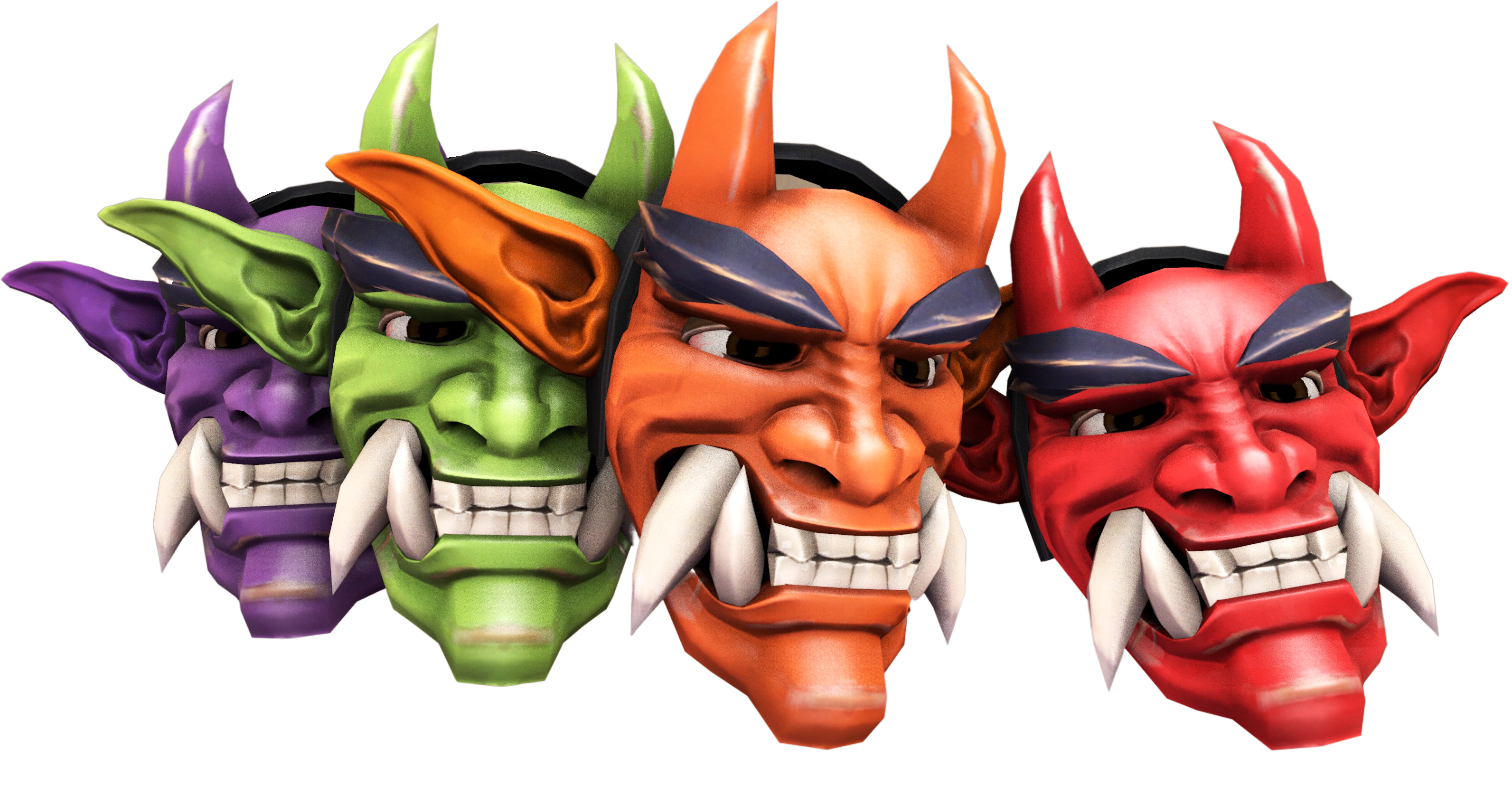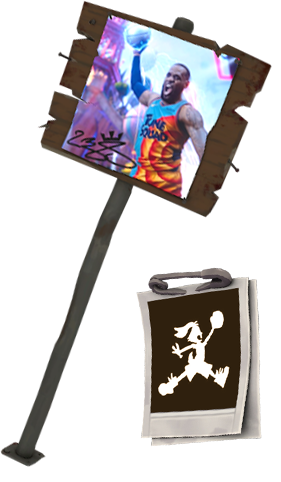 You wouldn't believe how cheap these are!

Did you know you can print anything? Like, literally anything. We went to the local FedEx store and after 14 hours and $682.75 spent, we had made 15 boxes full of Lebron James posters!

Polaroid photos? Not so much. It tooks us a while to see who had a working film camera in their attic. Turns out, none of us did!... where did these come from again?

There were some guys in black suits who didn't like the fact we were selling these items outside of the FedEx store very much. Or that we were forging Lebron Jame's signature. So now we have to get rid of them! Or else!

How do you get your hands on these EXCLUSIVE AND LIMITED items? Pure nepotism baby! Admins will give these away randomly based on exemplary citizenship in FREAKSERVER, so just show up with a good attitude and there's a good chance you'll secure yourself one! Make us laugh! Make us cry! Threaten legal action -- it's worked for others so far!

NEW(?) CUSTOM MAP!


Created by Earl Lewis a.k.a. B. A. Baracus
This old-school single-flag CTF map features a futuristic basketball court with boosters on either side. In order to score points, you'll need to dunk the flag (which spawns in the middle of the map) into the other team's hoop. It's pretty cramped and things can move kinda fast, so we messed with some of the numbers to allow for longer games of 12-on-12. It's probably gonna be super imbalanced, so we're excited to try it out
This map will be added to the main rotation for the duration of the event, as well as in the nomination pool forever!
NEW SAYSOUNDS!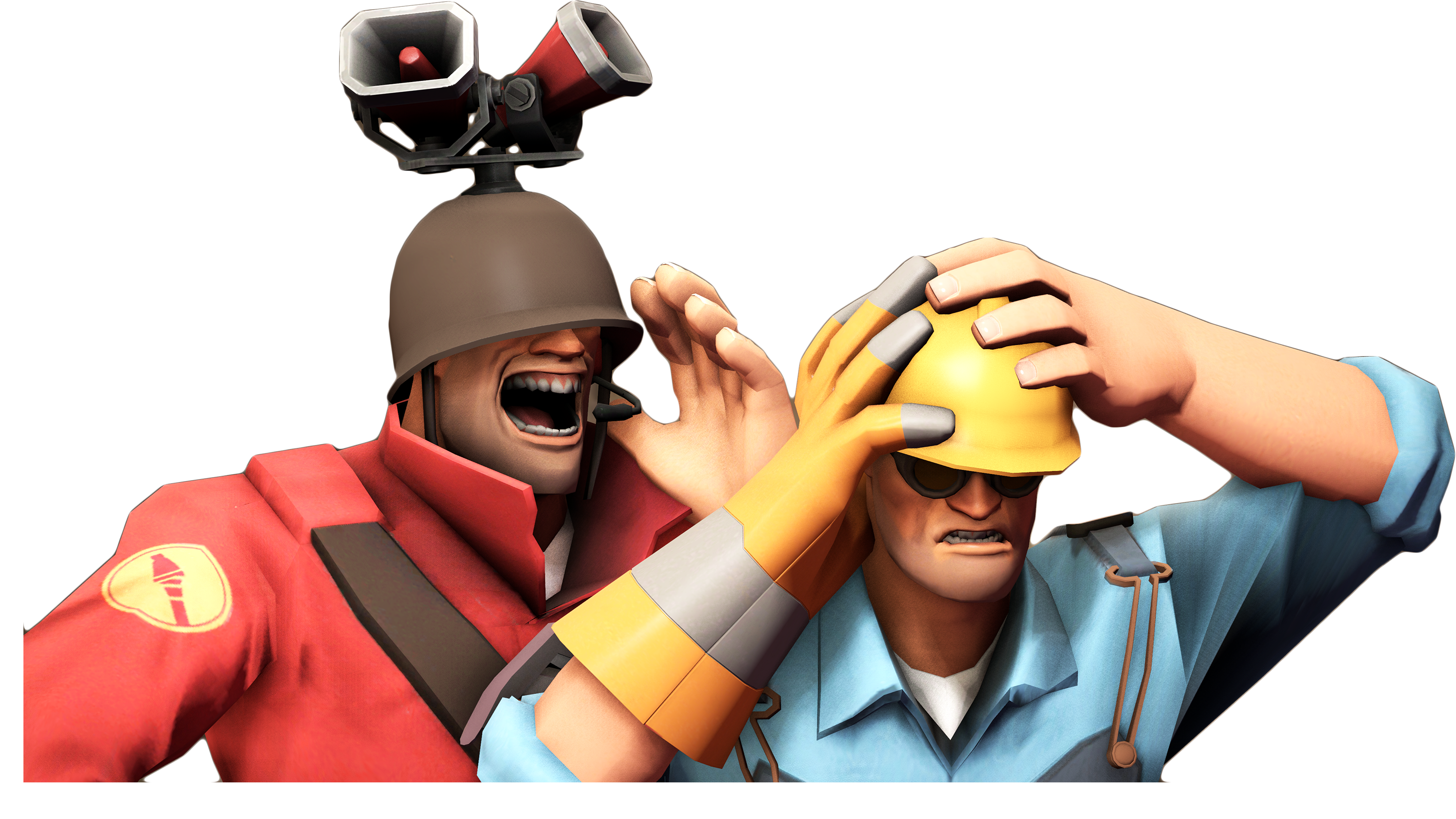 Last week, we introduced SaySounds to the FREAKSERVER plugin repertoire -- a classic SourceMod plugin that annoys you before joining by downloading gigabytes* worth of useless sound files and ALSO annoys you while playing by bombarding you with vintage internet references! We're happy to announce we'll be bringing in MORE gigabytes* of useless sound files for you to spam to your hearts content! A ton of these will be event exclusive, so take advantage of these before they're gone!
*It's not actually anywhere near a gigabyte -- our server provider would kill us.

Long story short, if we leave our house we are going to be arrested -- that's why we're so excited to run this collaborative event with Warner Bros. Entertainment! We'll need SOMETHING to do while ignoring their phone calls!
Jokes aside, we hope you enjoy this small little event over the weekend. We'd love for this to work out so we can do stuff like this in the future, so if you have any feedback, screenshots during the event, or pictures of yourself at the movie theater, please send them over to robby@robby.zone -- I'd love to hear what you think!
Enjoy the event, and be sure to check out the new hit movie Space Jam: A New Legacy in theaters July 16, 2021!





Disclaimer:
Yeah obviously we're not actually partenered with the Big WB, genius, we're just a bunch of young adults having a bit of fun. Don't go narcing to their lawyers, ya goon.